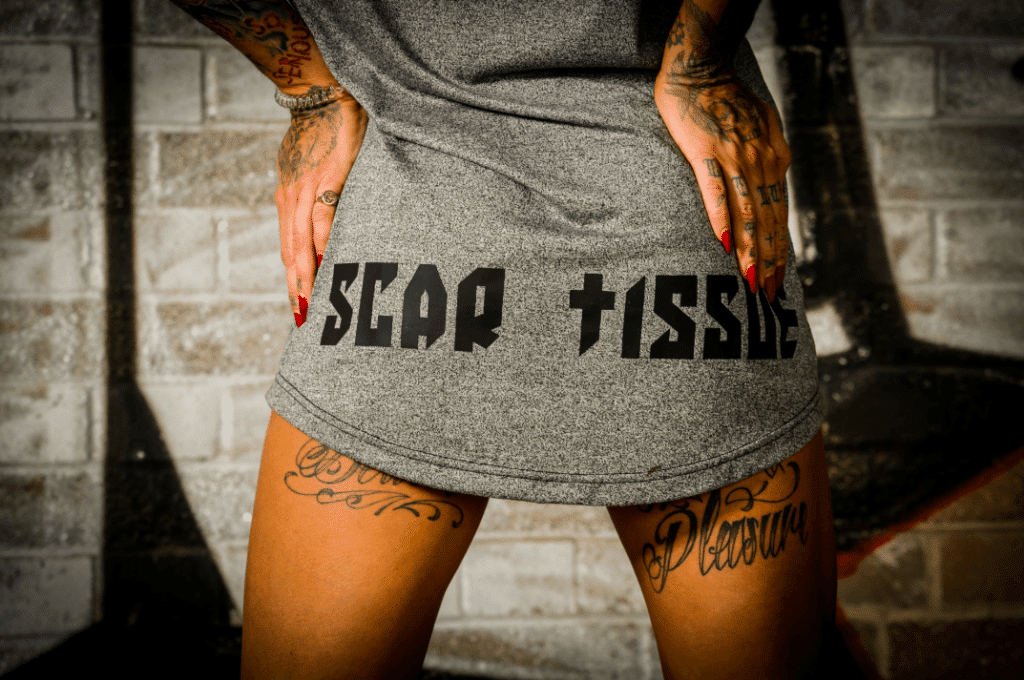 Any new urban wear brands need originality, style and coolness. Luckily Scar Tissue Clothing have that in abundance. The Brighton-based Streetwear Brand's first collection sees an early AW16 launch already taking the streets by storm.
While designed for Men, the clothes are unisex, and these sizzling shots prove why. This clothing brand is not shy using sex appeal in its marketing.
Who is Scar Tissue Clothing?
Scar Tissue Clothing is the in-house brand of Sussex Based Fashion Design Solutions, the sourcing and design company behind Sik Silk, 11 Degrees, Judas Sinned, Avid and Rose London. So you know they have the eye for design and attention for detail needed for high-quality clothes.
They have teamed up with Ibiza DJ Darryl Williams who had the Clothing brand's distinctive Seed of Life Logo tattoed on his body.
Beating every other major streetwear brand to the punch, their AW16 collection has launched before other brands have hit stores. This is a brand determination to be a market leader.
Where have I seen that Logo before?
The brand uses the distinctive Seed of Life logo on their clothes. Also known as the Flower of Life, it represents the seven stages of creation. In the fashion industry, there are seven stages to making clothes, but the brand also liked the fact the logo stays the same for selfies.
Scar Tissue Seed of Life Logo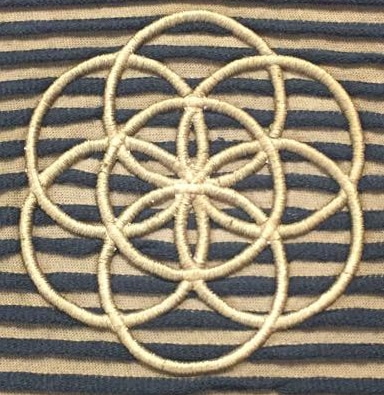 Who is wearing Scar Tissue?
Clothing Brands are defined by who endorses them on social media. Some might say we saw too much on Channel 4's Naked Attraction of DJ Darryl Williams. But the style guru has not been seen in anything else since the AW16 photoshoot with Ex On The Beach's Jemma Lucy, and streetwear models Paul Hutchinson (Sinners) and Dan Ford.
The brand has already been seen on reality stars Stephen Bear, Jason Burrill, Jackson Blyton and many more.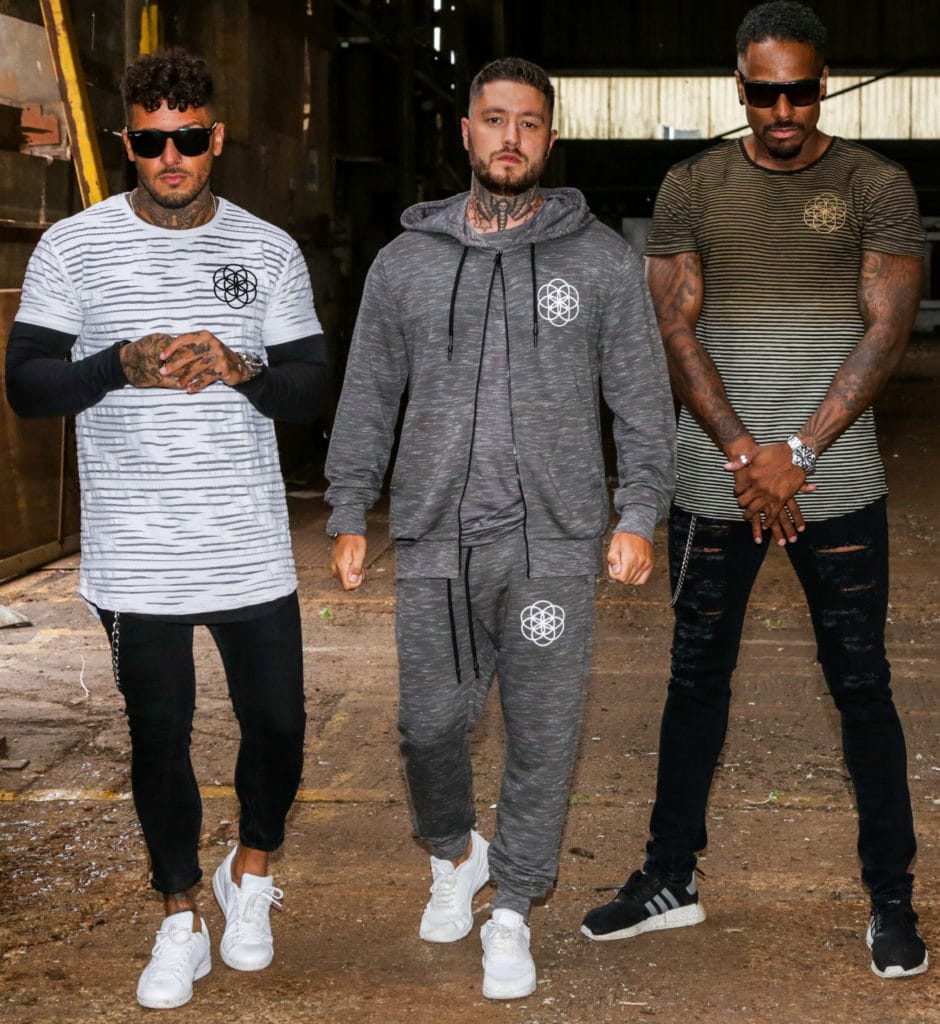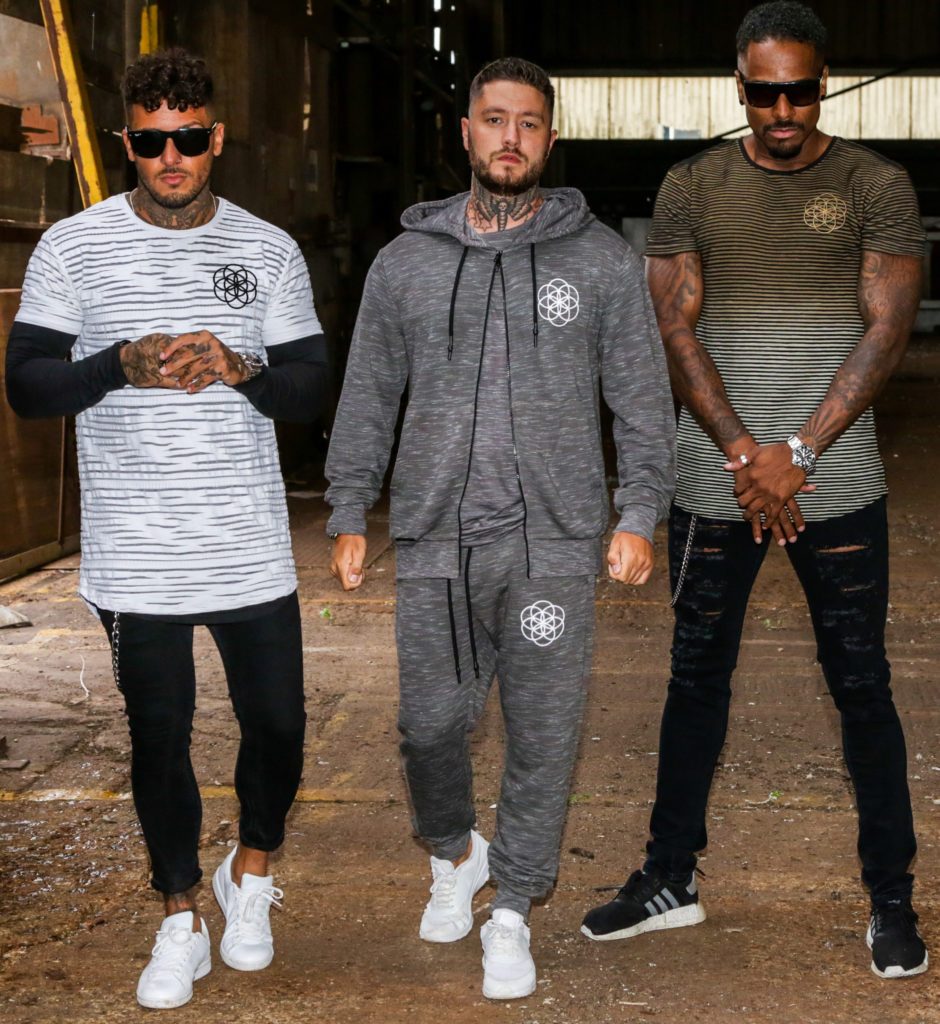 Jemma Lucy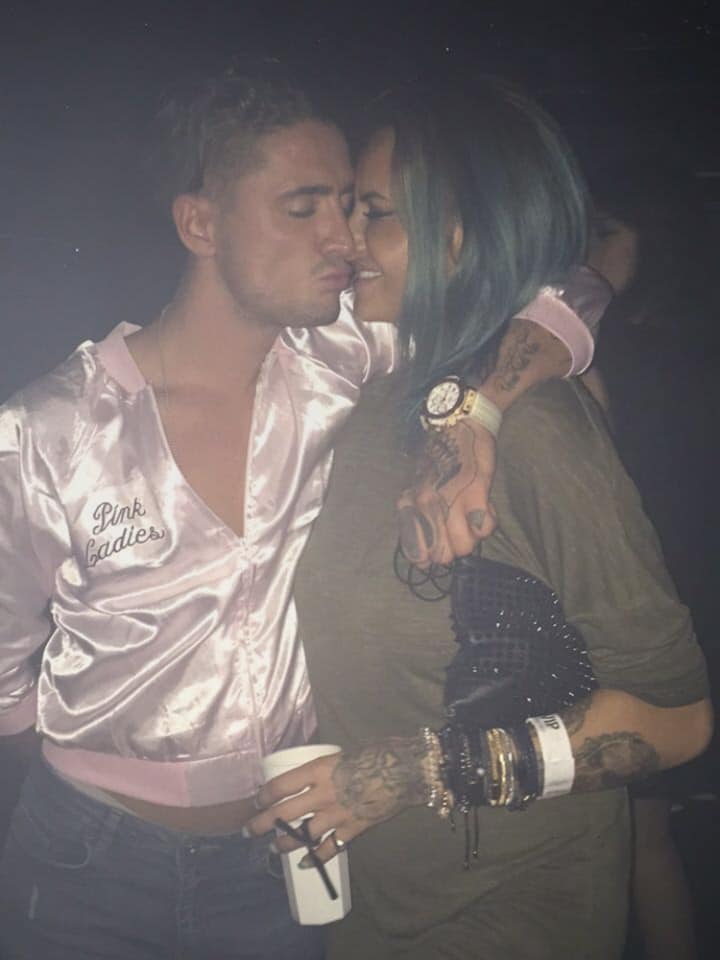 Where can you buy Scar Tissue Clothing?
Major retailers such as Footasluym, Urban Celebrity, Online Attire and Thomas Gun have taken them on, with ASOS in the pipeline.
AW16 Collection
The AW16 Collection consists of T-Shirts, Joggers, Hoodies, Polo Shirts, Snapbacks, Sweatshirts, Shorts, and a full Gym Range. 
T-Shirts
The Scar Tissue T-shirts are made of high-quality cotton and are available in a variety of styles, including Vent and Curve. The range is very diverse and includes a wide range of fabrics, from cotton to wool, cotton, silk, polyester and cotton wool. It is impossible to choose a favourite, but they are all made of the finest cotton.
The stripes on the tea, modelled below, are a work of art, and I love the grey coffee dip dye. Colours include black, white, red, blue, green, yellow, orange, purple, pink, black and blue.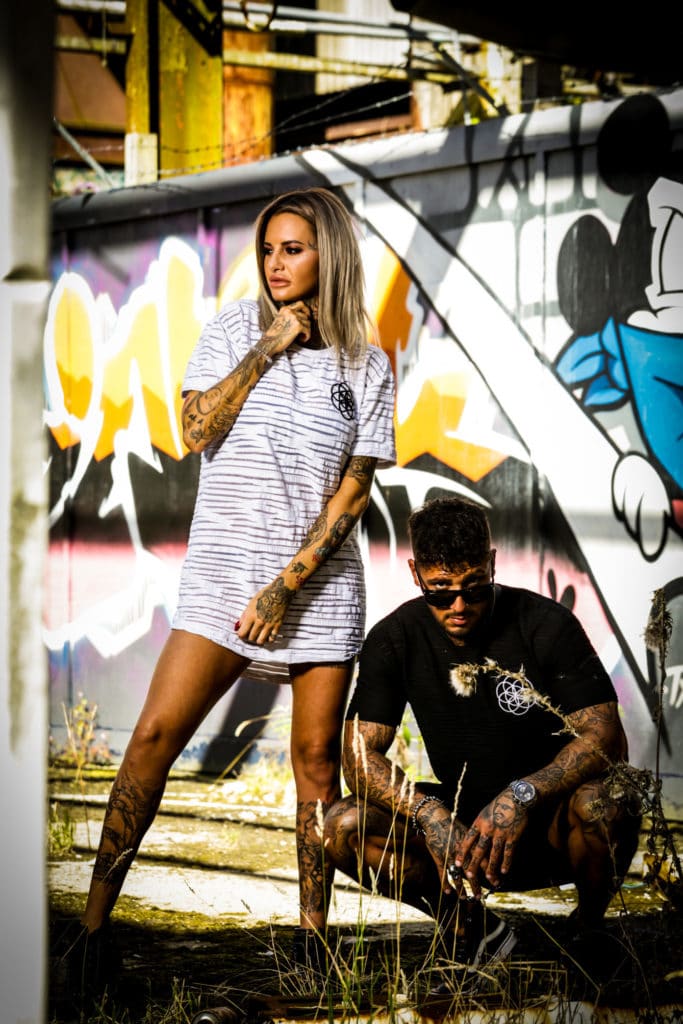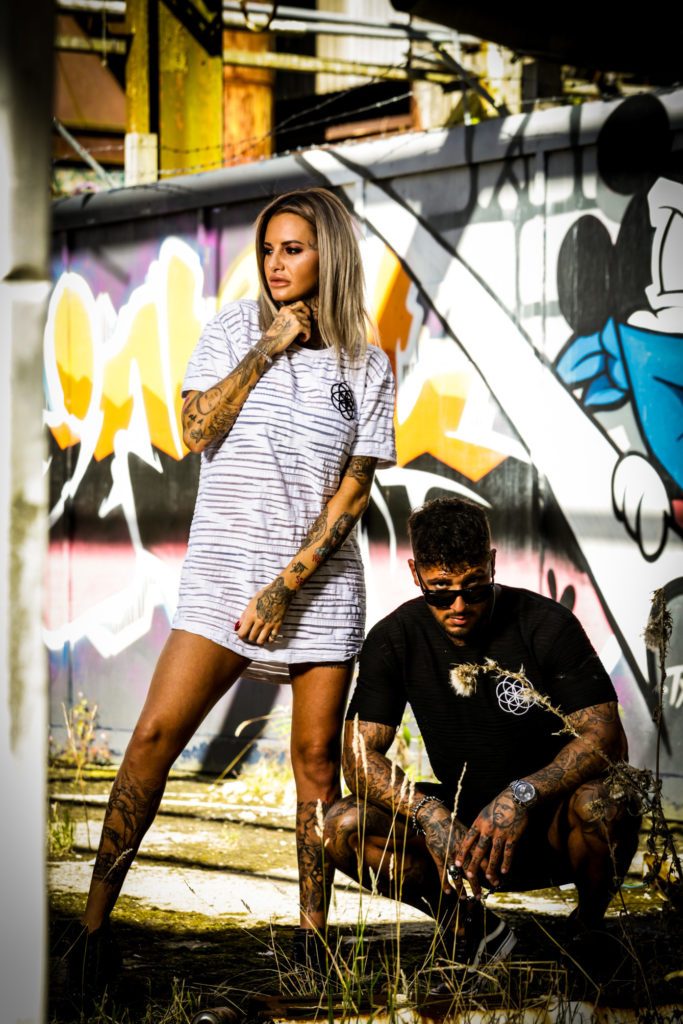 Hoodies and Sweatshirts
Every AW16 collection needs something to keep you warm and still is cool as fuck. Scar Tissue Hoodies and Sweatshirts are stylish and practical, with the zip hoodies offering perfect climate control with dual direction zips.
The pullover hoodies have a material mix of Polyester, Cotton and Viscose and have drawstrings to keep out the chill. All hoodies have matching joggers, and come in Black Olive, Maroon and Charcoal colourways.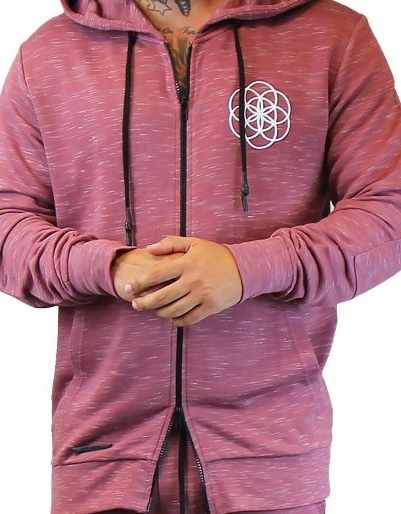 Joggers
Lazing around the house demands comfort, and the perfect joggers need to combine that with style for the streets. These tracksuit bottoms do exactly that and match the hoodies, sweats and t-shirts. This is a brand that refuse to sacrifice on quality.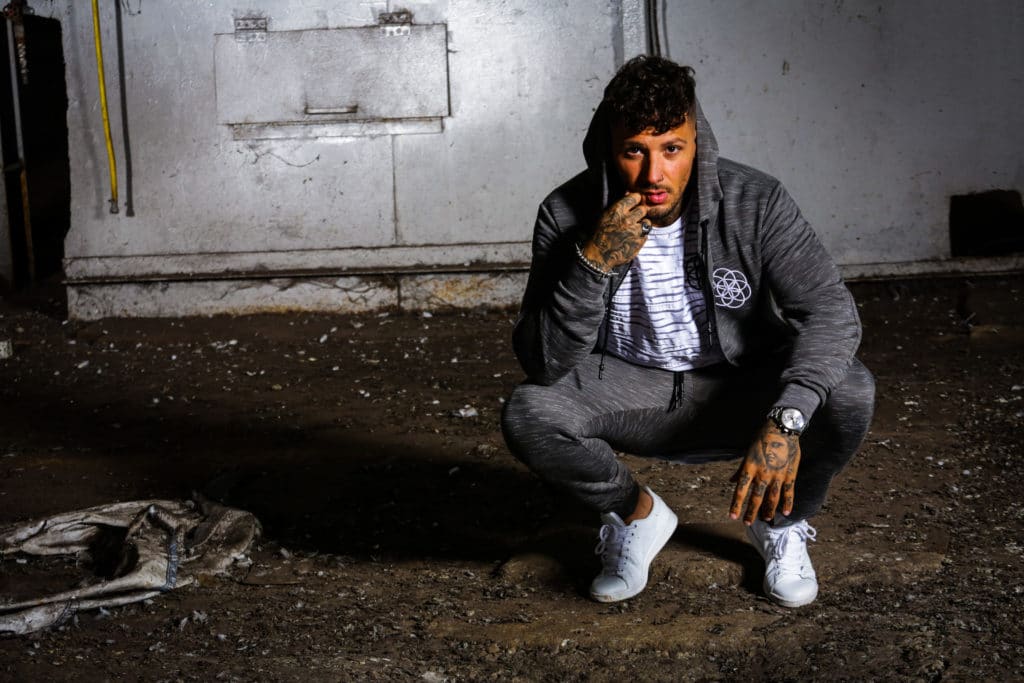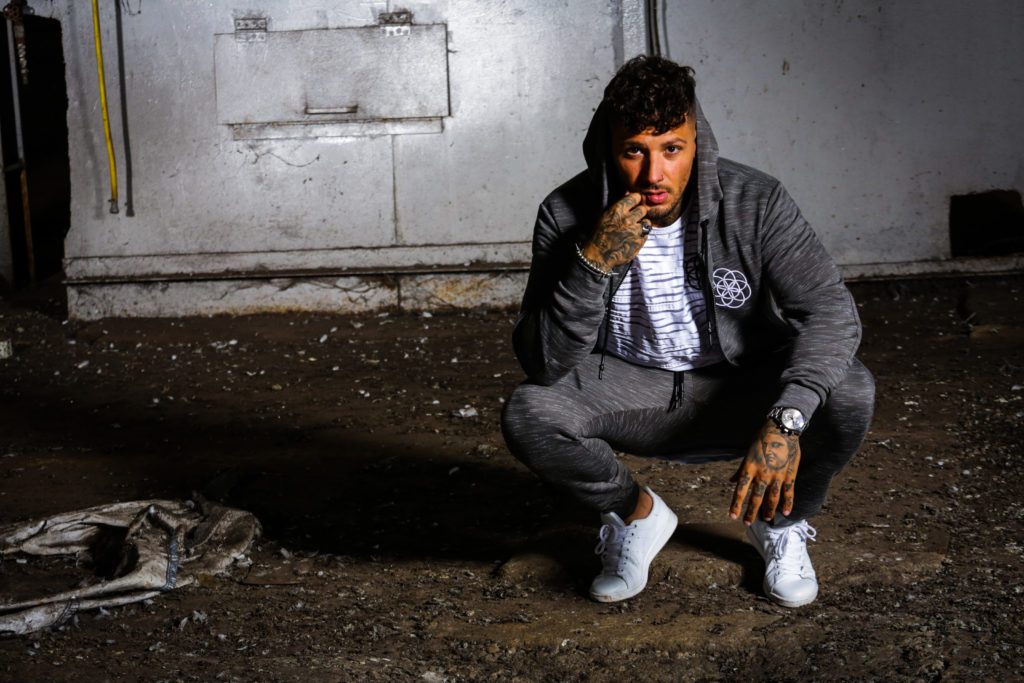 Gym Wear
To produce a Gym range in a first collection is brave, especially when it variest from the main Core range. Still with the brand's smaller iconic Seed of Life Logo, the Gym Wear has the brand name emblazoned on the rear. So it all depends if you are happy displaying Scar Tissue on your arse as you do squats.