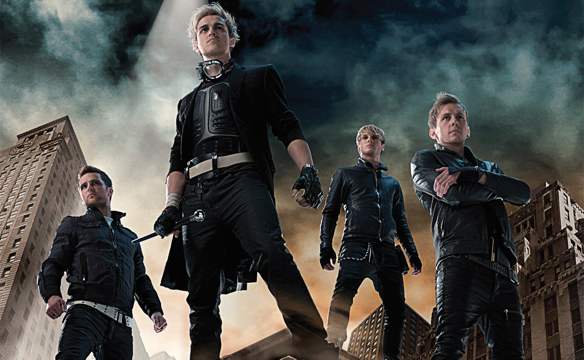 *Please note that the following is based on one listen of the song and a memory ravaged by alcohol abuse. It could all be wrong.*
Here's a review from the second song we heard at the exclusive McFly album launch for the track Shine A Light, penned with Taio Cruz. Before playing it, the boys described the process of the creating the song "like working backwards" – building up from beats, bass lines and drum sounds in the studio, rather than their trademark low-fi approach, working from a piano, creating a complete song before adding the various bells and whistles.
Shine A Light is set to be the boy's second single from the new album, sounding bigger than the musical output of albums one to four combined, (try to) forget twee charming songs like All About You, because this is a massive sounding uptempo number which, despite sounding more 'McFly' and organic than Party Girl, continues that theme. Although we're going to say it's actually better.
It has more punch than a school disco, a soaring high-pitch vocal in the verses and a massive Shine a light on her / Shine a light on her / Shine on her / If anybody sees her chorus. That chorus also comes complete with sing-a-long Eh-Eh-Ehs that fans of Rihanna's Umbrella will be familiar with, and should translate into a life-changing pop moment in a live setting. So pretty good then, and there's more…
It also sounds like a song containing hidden gems that are the reward for repeat listens – but obviously having heard it only once it is rather difficult to know if that's the case. We're labelling this as 'probable'.
If we wanted to say something negative about Shine A Light, we'd claim it's a calculated attempt to sound current at all costs (synthy radio friendly monster track are sort of the 'in' thing right about now), but the quality of the production, the vocal delivery and the song's dynamic and exciting form (whilst still being accessible on first listen) lift it far past this and personify the passion and ambition that the boys claimed led the creation of this album. The first step on a long journey to be the world's biggest band and teentoday.co.uk's 'real'