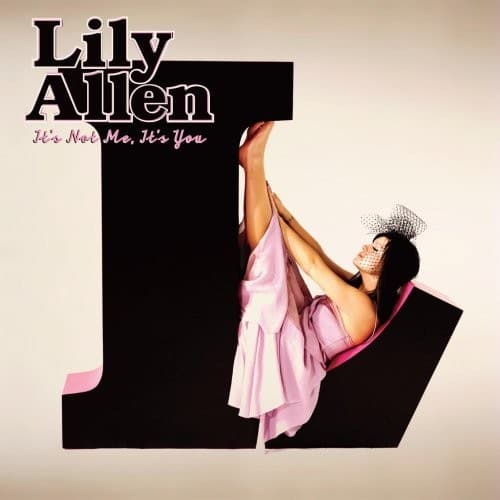 For those seeking a succinct review of Lily Allen's It's Not Me, It's You, here it is: this album is brilliant.
With her sophomore album (see our review of her debut here), Allen sharpens her stilettos and stakes them straight through the heart of popular culture and modern society. What's more, she does this to some absolutely cracking tunes.
Fuck You and Not Fair are deceptive fairgrounds of songs, respectively hiding insults to bigots and crap shags behind candy-coated melodies; Fuck You starts with the plinky-plonk of the '80s Neighbours theme tune before descending into some chipmunk-voiced madness whilst Not Fair is a rockabilly jaunt complete with banjos (and who can't fail to love Allen just a little, when she comes up with this: 'I lie here in the wet patch, in the middle of the bed/I'm feeling pretty damn hard done by, I spent ages giving head'). On the other end of the scale, Chinese and Who'd Have Known (the one that, by Allen's own admission, almost plagiarises Take That's Shine) are really rather lovely, detailing not the familiar clichéd passion of most love songs but watching A Place in the Sun together and enjoying that most British of institutions, a nice cuppa tea.
The digital piano and soaring strings of quietly beautiful break-up song I Could Say would have Coldplay quaking in their eco-friendly boots and offer further proof that Allen's feather-light vocals have an affecting vulnerability that match perfectly with her inspired lyrics, which have a knack of piercing emotional truths with a simple resonance.
Everyone's At It (with a delectable head rush of an intro that recalls The Killers' Smile Like You Mean It), The Fear and Back To The Start are synthy stunners, the latter having a spectacular sprint of a chorus that smacks you round the face repeatedly with how wonderful it is.
Forget Allen's status as tabloid fodder. It's Not Me, It's You shows just why Allen deserves to be cherished.