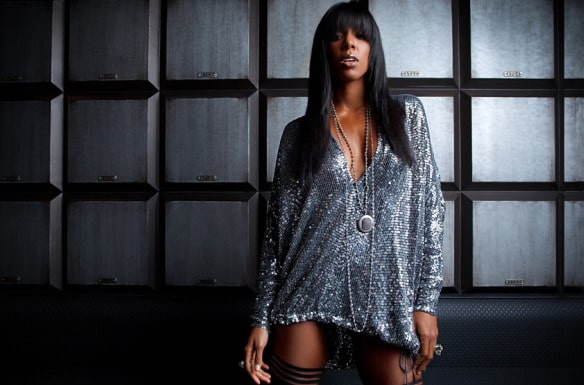 After the debut of hit single Commander the Kelly Rowland new album campaign seemed to go off the boil, with the leak of rather uninteresting Neyo-penned Grown Woman (we've listened once), the unannounced appearance of an incredibly low quality unfinished video for Commander on youtube (makes TT:TV look good), and rumours of various will-this-do global releases (we can't keep up). But all this label drama and potential mismanagement can be forgiven, for another Kelly track has made its way onto youtube and it is very good and just a little bit heartbreaking. Rose Colored Glasses – shit or hit?
Ever had a friend tell you that you and your man/girl/pet hamster make a lovely couple? "If only you knew" you're thinking – they leave the toilet seat up every single time, last week, after a particularly toxic emission, they forced your head under the duvet and shouted "smell that", and one time they raided the cupboard of all 6 bars of Daim Milka chocolate without replacing them, not even so much as an apology. Kelly shares your pain. Rose Colored Glasses is Kelly putting the record straight – a shout-out to all those that see her relationship for something it isn't. You see most girls get on the phone to have a boyfriend sob session, but Kelendria Trene Rowland makes a song (and dance) about it. They ain't been through the things that you put me through / They ain't seen all the things that I seen in you / They ain't never cried the tears you made me cry / So they can't be judge. Lyrically, it's actually quite dark, calling out for a black and white video that sees a put-upon Kelly regain her confidence and stomp away from her abusive relationship.
Written by Ester Dean (see Aguilera's Not Myself Tonight, lots of others) and produced by Dr Luke, Rose Colored Glasses is a pretty song, with a big but not-quite anthemic chorus, a hard Tedder-esque drum sequence and (as is legally required for all songs expecting radio play in Summer 2010) some synths, that holds its own against Commander, and features Kelly's trademark classy, controlled delivery. The quite brilliant middle 8 / empowerment / enough is enough moment features a crescendo of 'take 'em off's, but its real strength is in its story and theme, that carry an emotional weight that Commander's talk of 'dance floor loving' could never reach.
In short, with Commander and Rose Colored Glasses, Kelly's as yet unnamed third album looks set to realise her potential as a superstar rather than an alsoran shunted into the limelight – and this makes us very happy indeed. We always knew you had it in you Kels.