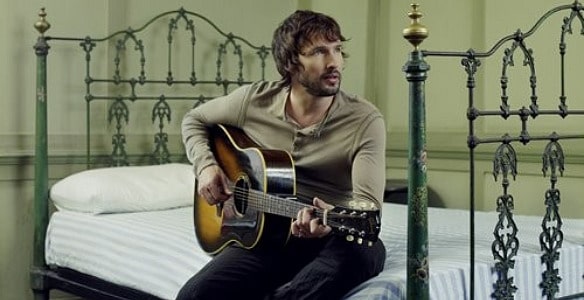 To be blunt (boom boom) – I hate James Blunt.
*BIASED REVIEWER ALERT*
Yet, in honour of The Leisure Society, I shall put aside my prejudices and my propensity for falling asleep whenever he sings, in order to give a fair review. And, to be fair, Chasing Time: The Bedlam Sessions is not bad. Even though I can practically hear the ka-ching of pound signs flashing in record company execs' eyes at the sound of a quick cash-in.

The DVD of his live performance for the BBC is, begrudgingly, quite good. We're all accustomed to that horrific realisation at live gigs that a CD was the result of computer wizardry/complete fluke rather than any talent on the part of the artist. Fans of Blunt will be happy to note that he sounds exactly the same live as on CD (hence rendering disc 2, a lacklustre live CD, completely irrelevant) and in fact, sneakily better.
The sound quality is excellent – helped by an audience, en route from food shopping at M & S, clothes shopping at Next and home furnishings shopping at Habitat, who clap politely and smile winsomely at the 'handsome young captain' (after enduring enough close-ups of Blunt to last a lifetime, I can only conclude that phrase is the example of a sleeve-notes writer taking the piss), hence allowing us to actually hear the singing. That peculiar Blunt voice is in fine mettle, continuing to straddle the line of 'teenage boy whose voice is breaking'.
Other delights on the DVD include an interview with Blunt – the only time I have actively hoped he would get back to singing – and all his music videos. These are bloody brilliant as few things in life beat a music video director attempting to tell me how three minutes of rubbish is in fact, an artistic masterpiece crammed with hidden meanings. Goodbye My Lover features Mischa Barton frantically pulling a hot guy, whilst Blunt sits on a bed doing his best 'Dido circa White Flag video' impression. I woke up screaming 'Please NO… not the trousers too!!!' during You're Beautiful, in horror as Blunt performed a terrifying striptease.
But seriously, if you are a James Blunt fan, you'll love it. If even I can admit to being impressed with the beauty and tragedy of Goodbye My Lover and actually appreciating that the man has a modicum of talent during the DVD, then there will be more than enough to keep Blunt diehards ecstatic (even if ecstatic in the most polite, non-offensive way). But as for me, I think I've seen and heard enough Blunt to last a lifetime… anyone want my copy?! [Someone did – I sold it Ebay]