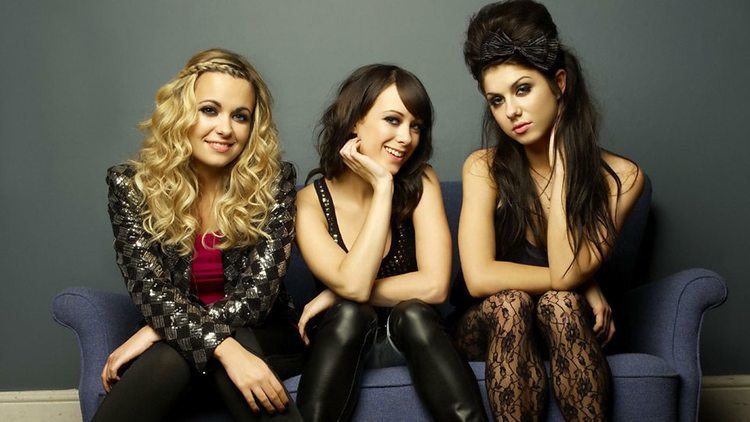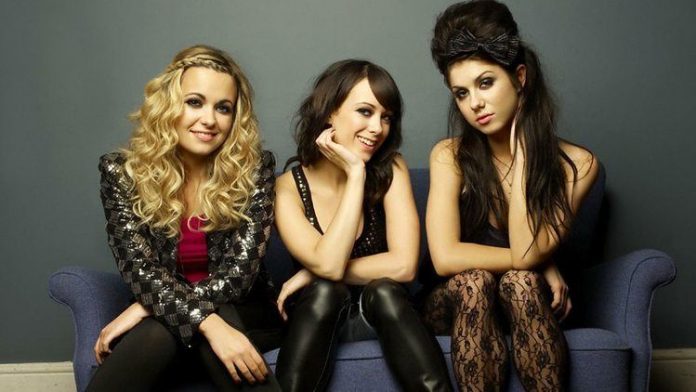 We'll admit we've been distracted by the lippy loopy of The Dolly Rockers, but we've finally come round to the idea of Girls Can't Catch – as evidenced by our epic saga of interviews with them (Part 2 just up!) and the fact they sent us an album sampler which is actually really very good. Click see more for our track-by-track review of their sampler, which we believe may be the first of its kind, meaning yay, teentoday.co.uk exclusive!
OK, their video still sucks (Croquet? In a rubbish dump? Major wtf moment), their styling is still off and their name will always be a bit dodge, but the songs are seriously seriously good. Olly has described it as The Saturdays on a sugar rush, I'm going for All Saints on a good day; the reality, as ever, is probably somewhere in-between our typically overblown statements but you get our drift… grown-up but great pop.
Keep Your Head Up – if you don't know this song by now, why not?! (Ok, you can't put yourself through that ridiculous video, you're forgiven). Massively radio-friendly (making its un-playlisted status all weirder), the 'keep your head up' refrain is still deliciously inspired.
Echo – GCC go all Ryan Tedder (Bleeding Love, Apologize, Halo etc) on us. This might mean a typically repetitive Tedder-esque chorus (Echo echo echo cubed) but it also means a sweeping, swooshing minor pop epic of a song. The bridge and middle eight are particularly good, vocals are strong and once it gets stuck in your head, it's as if it's been welded there by stitches, staples and superglue all at once e.g. it's impossible to get out.
Another Day – lyrically similar to Girls Aloud's Deadlines & Diets, melodically it harks back more to the R n' B lite that All Saints and Sugababes were once masters of. Laidback, mellow and with some uh-oh-ohs thrown in too. Which can only be a good thing.
Happy Alone – Girls Aloud's Wake Me Up gets slowed down and electro-ed up. This is a complex and not entirely comprehensible way of saying this is a rockier track that we like a lot. More uh-oh-ohs feature which, as we've discussed, can only be a good thing.
Turn Me Up – God, the chorus of this is catchy – and seemingly, rather self-aware, as it proclaims 'Gonna be in your head for days'. If possible, the chorus is maybe too catchy as we can't remember anything else about the song apart from it. Written by Shaznay from All Saints, which should be enough sign of this track's pop pedigree.
L.E.S. Artistes – this is a cover of cult favourite Santogold's song. Purists will be pleased to hear GCC have altered very little about it, meaning it's just the same lushly mature pop it was to start off with.
Conclusion: we've decided there is definitely room for both the Dolly Rockers AND Girls Can't Catch in our lives. Revelation, right?! Could this be the Spice Girls vs All Saints of our time?!