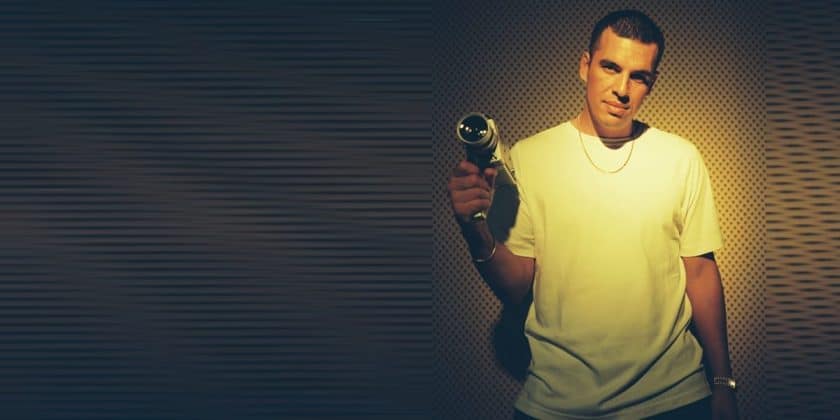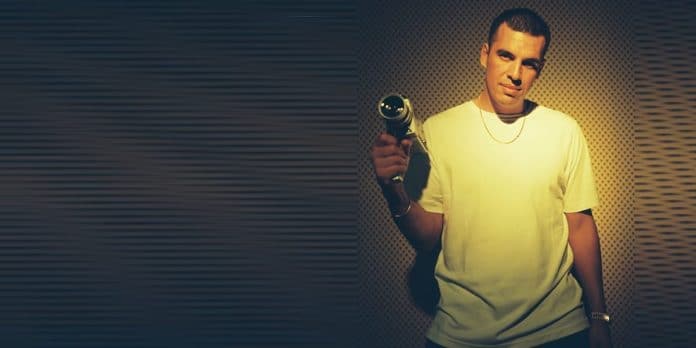 Emil Nava is a British music video director who shot to fame after directing the video to Jessie J's 2009 song "Do It Like A Dude", and has since collaborated with the singer on other videos.
Before working in music videos, Nava worked as a director on various television shows. He has directed episodes of the television series "The Bill", "Eastenders", and "Kingdom". Nava has also worked as an assistant director on films such as "Enigma" (2001), starring Kate Winslet.
His music video for Jessie J's debut single "Do It Like A Dude" received generally positive reactions from critics. In an article titled "Jessie J: Why She's A Superstar In The Making", British newspaper The Daily Telegraph described the video as "showing Jessie singing in a classroom while teenage boys fall about laughing at her". The paper also praised Nava's direction and use of slow motion, saying, "the camera swoons from a distance over Jessie standing in shot; then, as she takes centre stage and starts to sing the song criticising gender stereotypes in music videos, the camera moves even closer so you're really intimate with her".
He is currently directing the music video for "Price Tag", Jessie J's follow-up to "Do It Like A Dude".
Nava was awarded the prestigious New Directors' Showcase Award at the Tribeca Film Festival in 2010 following his music video for Jessie J's song 'Everybody'.
Nava is represented by BPM Media for music videos.
The video for "Price Tag" premiered on 23 January 2011, on Channel 4 in the UK. It was shot in and around London in early December 2010, and features both Jessie J and Tinie Tempah. Filming locations include The Old Truman Brewery, a local park called Brockwell Lido and various areas of North London including Edmonton Green where the video was shot at a small studio where Nava works from part-time.
It was widely reported that the video had to be re-shot after trouble with the original shoot and was due to be released in November.
The shoot of the video was rumoured to have been messed up by Jessie J, as she was late for her scenes and failed to learn her lines for a scene where she has a massive emotional breakdown. A spokesman for Tempah stated "Once Jessie arrived at the location, filming was completed quickly and without any further incident.
Do It Like A Dude by Jessie J
The video features Tinie Tempah as a club DJ, with Jessie J as his girlfriend who leaves him for a richer boyfriend. Tinie has been holding out on his girlfriend and decides to take her to his favourite London hot-spot, where he is playing. Once she arrives she is ushered straight through to the VIP area where she meets her new boyfriend.
In the meantime, while they are in the VIP area Jessie J sings about how Tinie has betrayed her and how rich her new boyfriend is. Everybody in the VIP area is drinking champagne, while Jessie J is still drinking vodka. The cameras follow her around the room as she passes sushi to her new boyfriend and dances around the club. She is then seen dancing in front of Tinie who is still playing on stage, but then leaves to go back into the VIP area where she throws a drink over her rival and storms off. In a final scene she sits next to Tinie and he reaches out to hold her hand but she pulls away from him.
Heart of Stone by Jessie J
The Heart Of Stone Video written and performed by Jessie J. Filmed in London (England). Directed by Emil Nava, Produced by Roger Goode. The video for the song was shot in early December 2010 with Emil Nava who previously directed the video for Do It Like A Dude which won him a New Directors Showcase Award at the 2010 Tribeca Film Festival. It is scheduled to be released on 23 January 2011.
The video starts off with Jessie J singing to camera with a hat on. She is leaning against a wall which is covered in post-it notes and pictures on it. It then cuts to her sitting on the floor in an empty room, singing into the camera. She moves around and it shows her singing into the camera on different backgrounds such as; from a window ledge, lying down by a brick wall, standing back up while being sprayed with water fountains and walking around outside throughout various streets and areas of London (England). Jessie is then seen in a recording booth singing into the camera. She is seen by a brick wall with a white spray paint of Jessie's face on it (and her name written underneath). She is wearing a grey hooded leather jacket with black shorts. The camera then cuts back to Jessie singing into the camera from different angles.
The final scene shows Jessie J being carried out of an old building (the same as the one she is standing next to in the first scene) and being put down outside.
Emil Nava and Other Artists
The director's collaborations with Jessie J shot him to fame, and he has since worked with some of the world's biggest artists. He has since directed over 100 music videos for global musicians including:
21 Savage, 6LACK, Aggro Santos, Alan Walker, Alesso, AlunaGeorge, Amelle Berrabah, Ava Max, B.o.B, Bebe Rexha, Big Sean, Booty Luv, Calvin Harris, Camila Cabello, Charlie Puth, Chlöe Howl, Chris Brown, David Guetta, Demi Lovato, Disciples, Dizzee Rascal, DJ Snake, Dua Lipa, Ed Sheeran, Elli Ingram, Ellie Goulding, Eminem, Example, Far East Movement, Fletcher, Frankmusik, French Montana, Gabriella Cilmi, G-Eazy, Gente de Zona, Hailee Steinfeld, Haim, Jack & Jack, James Arthur, James Bay, Jennifer Hudson, Jennifer Lopez, Jess Glynne, John Newman, Juicy J, Julia Michaels, Justin Bieber, Kehlani, Kid British, Kimberly Wyatt, Labrinth, Lewis Capaldi, Liam Payne, Lil Yachty, Louisa Johnson, LunchMoney Lewis, Maluma, Martin Garrix, Maverick Sabre, N-Dubz, Neon Jungle, Nick Jonas, Normani, Paloma Faith, PartyNextDoor, Pharrell Williams, Pitbull, Popcaan, Post Malone, PrettyMuch, Priyanka Chopra, Pusha T, Quavo, Rae Sremmurd, Rag'n'Bone Man, Rick Ross, Rico Nasty, Rihanna, Rita Ora, Roy English, Rudimental, Sam Smith, Selena Gomez, Sofia Carson, Sugababes, Taio Cruz, The Gaslight Anthem, The Vamps, Tinchy Stryder, Tinie Tempah, Tove Lo, WSTRN, and Zara Larsson.