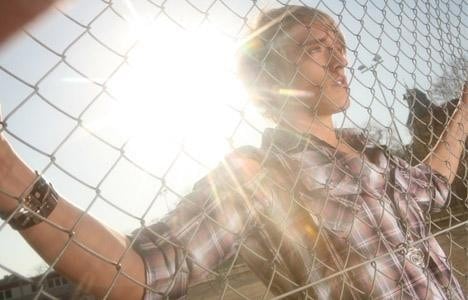 The last great dance-pop album was Britney Spears' Blackout. Conveniently for Scandipop month, the next great dance-pop album has come courtesy of Stockholm's own Danny Saucedo (best surname ever?!), another former alumni of Swedish Idol.
Set Your Body Free is a non-stop body-pop. Beats, bleeps, thumps and throbs abound over a fifty-minute unrelenting, unremitting and unapologetic dance-a-thon, with Saucedo's voice becoming just another instrument in the production-heavy playground. Finding a duff track will be harder than spotting where's Wally since Set Your Body Free is practically the dictionary definition of consistency and cohesiveness. For that reason, you may very well struggle to pick out favourites – although I'll give you Schizophrenia, Just Like That, Utopia and title track Set Your Body Free as tantalising tasters for the platter of delights that await. Such consistency is also the key for the only possible criticism that could be levelled at Set Your Body Free – the full-throttle nature of an album that features very little variation of pace can be exhausting, albeit exhilarating too. Even Britney had Why Should I Be Sad as a last-track come-down; Saucedo tacking an acoustic version of Radio to the end just doesn't do the trick.
Set Your Body Free might leave you breathless, but in the best possible way. Frankly, it's frantic fantastic. Britney who?