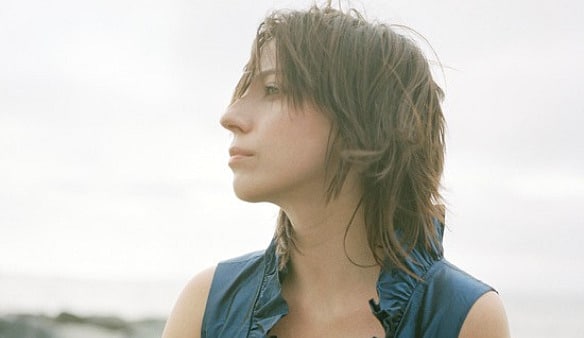 Formerly of Ash, Charlotte Hatherley's solo debut Grey Will Fade was somewhat patchy, though marked by moments of pure guitar-pop brilliance that constituted at least half the album. If only I could say the same for The Deep Blue…
Hatherley has largely forgone the summery quirky pop of such still-fabulous tracks as Kim Wilde, Summer and Bastardo for introspective, somewhat dreary tracks. Some fans may appreciate this progression but half the time, it seems as if Hatherley has simply forgotten to add a tune to these sluggish ambles through boredom city. I Want You To Know, punching out hook after hook, is the only track that matches her previous output. Very Young also has lashings of much-missed attitude whilst Behave and Wounded Sky are just about the right side of slow but still palatable, in the vein of the song Grey Will Fade itself. Overall, the songs are just far too long.
Whilst Hatherley clearly has bags of potential, here it's almost drowned out by pretentious ideas (apparently, the overall construction of the album involves some metaphor about the tide), over-production and lack of consistency. Her next album will prove if leaving Ash was the best move or biggest mistake of her career.