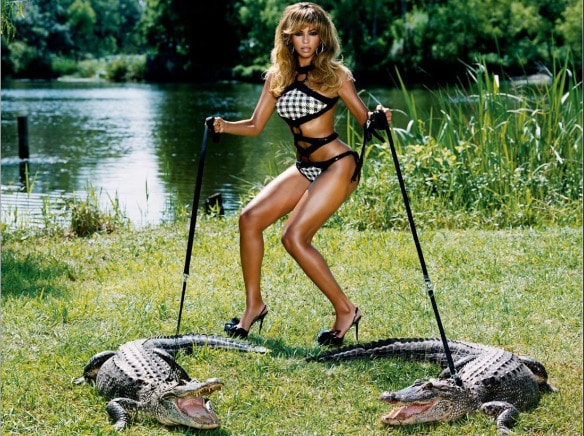 Beyoncé's sophomore effort, B'Day, will definitely go down as one of the more pleasant surprises I've encountered recently.
Lead single Déjà Vu certainly lived up to its name, being nothing more than a reasonably good retread of the epic pop moment that was Crazy In Love, doing nothing to whet my appetite for the album. Thankfully, it was merely a 'safe' single choice and a not wholly accurate representation of the surprisingly up-tempo, energetic and inspired collection from which it comes.
Second single, the bunny-boiling bonanza that is Ring The Alarm is a definite highlight and it's great to see an artist at the top of her game prepared to take risks with a track as unhinged as this (with video to match!). Sirens blazing, voice set to screech, it's a killer club track with a pounding bass and Fatal Attraction-esque lyrics. Elsewhere, Freakum Dress is fast, furious, frenetic and fantastic, Get Me Bodied a dancehall track that does demand to be danced to and Suga Mama an old-school soul workout for Beyoncé's honeyed tones.
The skip button on your iPod shouldn't be unduly troubled, with only the mid-tempo and meandering Kitty Kat and Resentment (a Victoria Beckham sloppy second for shame!) given marching orders. Thankfully, there is at least one ballad that showcases Beyoncé's voice at its most beautifully smooth and silky – the gorgeous Irreplaceable, one of those ballads so good that it sounds almost instantly familiar when you hear it.
Overall, a very pleasant surprise and a definite step-up from her over-hyped debut, delivering an impressive hit-list of consistently good tracks. A deserved success, I reckon.