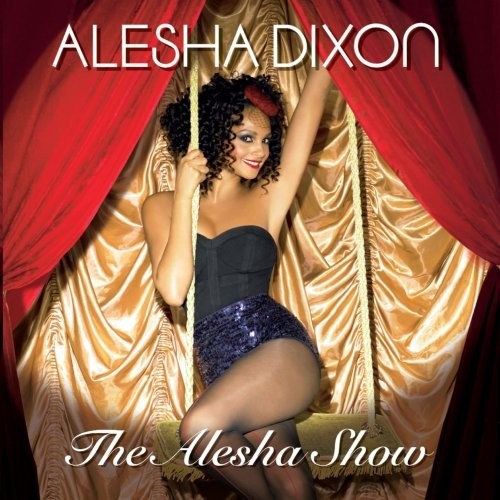 Alesha Dixon's triumph on last year's Strictly Come Dancing (her infectious personality and sheer love of dance is certainly much missed in this season's madness) has allowed her another crack at solo stardom with The Alesha Show – it's just a shame that Dixon hasn't sprinkled a few more of Strictly's sequins and sparkles onto this latest set of songs.
The Alesha Show is far from being a bad album – but it's equally as far from being a brilliant one too.  Bar the loopy luminosity of The Boy Does Nothing, Let's Get Excited and Play Me (where Dixon implores you to strum her like a guitar), her irrepressible personality rarely gets a chance to shine through such pleasantly serviceable yet sterile fare as the jazzy Chasing Ghosts and catchy but bland Breathe Slow.  In fact, merely the 'woo woo woo's of Play Me's fantastic middle 8 are a damn sight better than both the overblown balladry of Do You Know The Way It Feels and the teeth-clenchingly dated Ooh Baby, I Like It Like That.  Elsewhere, Dixon's vocal limitations are exposed on the utterly cringeworthy Italians Do It Better, a song best filed alongside recent Girls Aloud album track Fix Me Up as two of production team Xenomania's most naff moments.
Kudos to Dixon for not bunging on tracks from her album that never was, Fired Up, but (whisper it), she might have been better off letting the punchy pop of Lipstick and Ting-A-Ling back on instead of the safe material displayed here.  Bruce Forsyth's proclamation that Alesha would be the 'British Beyonce' now seems somewhat premature but The Alesha Show allows just enough glimpses of promise to ensure that one hopes Dixon gets another album to live up to Brucie's tribute.